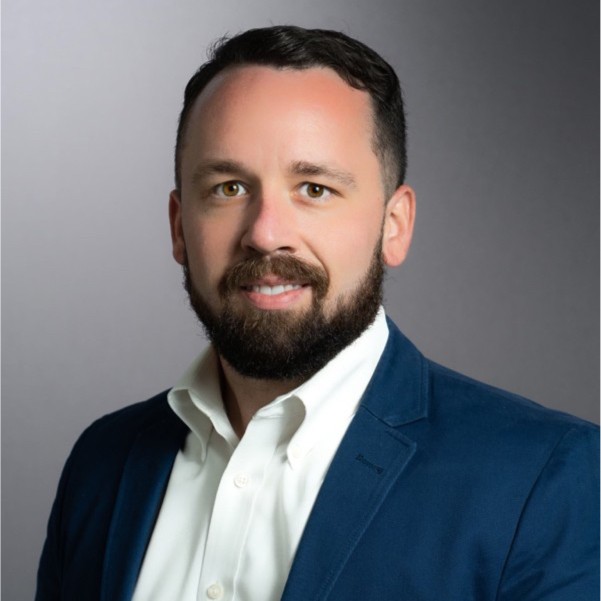 Tim Nelson
Global Head , Risk Management
TikTok
Class of 2023
"The professors have exceeded my expectations with their level of expertise, experience, and professionalism. The program has made me realize the breadth and complexity of cybersecurity. It's not just about securing networks and systems. It's really about understanding how to build trust, and that requires thinking about issues like cybersecurity, privacy, and safety more holistically. As the internet continues to evolve, so must our understanding of the threats."
Tim Nelson enlisted in the Marine Corps straight out of high school in 2008. He served five years before entering Georgetown University to "try something else," he said. That he then graduated from Georgetown at the top of his class—as a philosophy major—is no small testament to the seasoning he experienced in his military career.
Head of Risk Management in Monetization Integrity at TikTok
Tim is currently the head of risk management in monetization integrity at TikTok, based in Austin, Texas, and responsible for managing commercial risks on the platform, including ads and e-commerce content. But when he received his college diploma, his future was a tabula rasa. "I wanted to leave the military to pursue an education. But I didn't know exactly what I wanted to do with it. All I knew was that I was starting my career over, and I think my transition was successful because I really internalized that idea."
An interview with a consulting firm dissuaded him from applying to law school, because he was energized "being around smart people trying to solve important problems." A year into an analyst job at Deloitte, he used the tech skills he picked up to switch gears, joining Facebook's ads integrity team as an analyst, further refining his skills.
At TikTok, "Much of what we do is cybersecurity-related in the sense that we are trying to prevent harm from occurring on the platform. Harm can occur in many different ways, so we have to assess threats across a broad range of surfaces. We spend a lot of time trying to mitigate threats proactively and establishing systems to prevent abuse."
Study the Intersection of Tech and Law in Cybersecurity
NYU's MSCRS program beckoned Nelson to commute from Austin "specifically because I wanted to study the intersection of technology and law in cybersecurity and because of the School's strong reputation. The strength of the program is in the interdisciplinary approach. This is critical because the most pressing problems internet platforms are facing are not solely technical. I can tell you from experience that the people working on these problems are stuck in dilemmas where reasonable people often disagree. And I think it is really important that we can talk about those issues technically while also having a conversation about the underlying values."
The program's value, he added, is as much its on-the-job, practical applicability for professionals in diverse cyber-related areas as its academic sweep. "Cybersecurity is a broad and dynamic field, and as much I enjoy learning new things, I have really appreciated the freedom to examine issues most relevant to my area of specialization. I have definitely been able to put what I've learned to use in my day-to-day work. Whether it is knowledge about specific laws and regulations, or technical concepts. For example, I wrote a research paper about hashing algorithms, which may sound boring, but is one of the primary tools used in online safety."
Halfway to his MSCRS degree, Nelson especially appreciates the program's overall robustness. "I came into it not certain it was the right fit. I knew that certain elements of cybersecurity would be relevant to my work, but I wasn't sure how much. The professors have exceeded my expectations with their level of expertise, experience, and professionalism. The program has made me realize the breadth and complexity of cybersecurity. It's not just about securing networks and systems. It's really about understanding how to build trust, and that requires thinking about issues like cybersecurity, privacy, and safety more holistically. As the internet continues to evolve, so must our understanding of the threats."