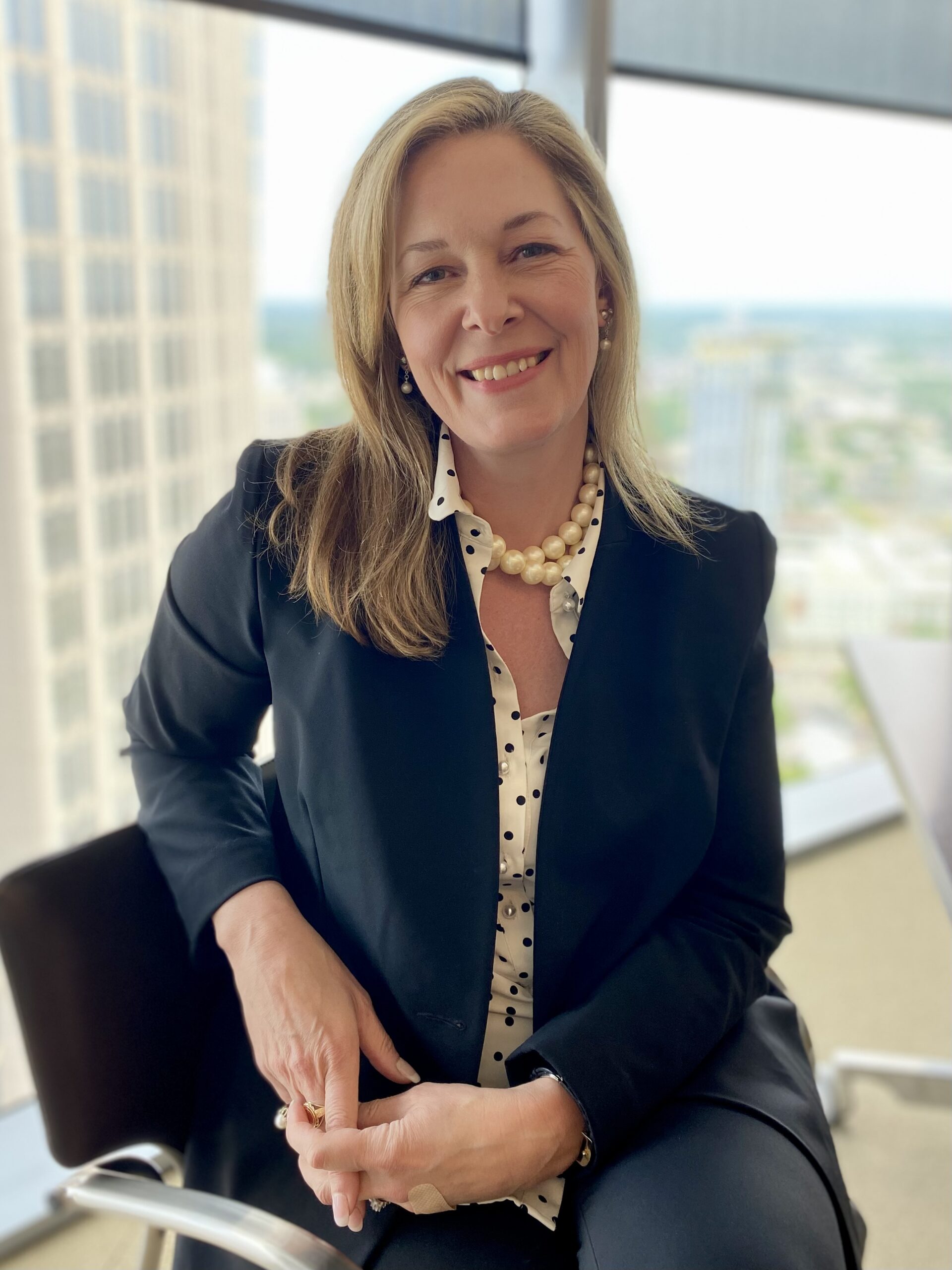 Kelly Keiter
SVP, Cyber-Crime Senior Specialist , Bank of America
Class of 2022
"In my current role, I focus on the use of our digital brand assets in looking for solutions and strategies to proactively prevent the unauthorized use of our brand in cybercriminal activity. The content covered in MSCRS is directly relevant to our team's work, and has resulted in new ideas and initiatives."
Kelly Keiter spent the first 22 years of her career serving in various marketing, communications and advertising functions. About five years ago, after a successful career in that space, she was convinced to take a leap of faith and jump into information security. Today, Kelly is a Senior Vice President, Cyber-Crime Senior Specialist, in Global Information Security at Bank of America.
Most people would consider this an unusual transition, and Kelly agrees. "Looking back over my career, if someone had told me after obtaining my biology degree that I would be where I am now, I would have called them nuts. I never would have considered this a career path, but I absolutely love it. I was able to leverage my breadth of experience as well as my marketing and influencing skills to improve processes, create governance and management routines, and help implement change initiatives across various stakeholder groups."
"It was very similar to managing an integrated advertising campaign, and gave me an invaluable, horizontal view of work across the information security organization. I also had opportunities to collaborate on technical projects, gaining exposure to different parts of the enterprise outside our immediate organization, like application management. My marketing experience brought a unique perspective that people valued, and in risk governance I was able to help integrate disparate work streams and make connections that other people couldn't."
It was during a period when she was feeling restless in her marketing career that Kelly was persuaded to make the career leap to information security by a colleague she had volunteered with in BofA's Military Support and Assistance Group employee network (Kelly is married to a retired U.S. Marine). She was hesitant because she didn't know how to code and had no technology, computer, or engineering experience and thought this knowledge was a prerequisite. The move to information security proved mutually beneficial in many ways, even resulting in Kelly being awarded several patents for innovative information security solutions.
"The individuals within global information security (GIS) at the bank are top-notch," said Kelly. "It's reflected in their careers and experience in the military, Department of Homeland Security, FBI, or even serving as CISOs at other organizations."
Balance of Technical and Risk-Based Courses
For Kelly, the NYU Law + Engineering program was the perfect balance of both technical and risk-based courses that provided a strong foundation in cyber security and information security. It allowed her to not only add some value from her experience, but also provided a set of new challenges and skills.
Preventing Unauthorized Use of a Brand in Cybercriminal Activity
"In my current role, I focus on the use of our digital brand assets in looking for solutions and strategies to proactively prevent the unauthorized use of our brand in cybercriminal activity. The content covered in MSCRS is directly relevant to our team's work, and has resulted in new ideas and initiatives. It has also resulted in opportunities to share some of the resources and insights across our organization. Furthermore, gaining a different perspective and depth of knowledge of the regulatory environment and impacts of public policy on smaller to mid-sized and non-regulated companies has given me a new appreciation of the challenges non-regulated companies face in creating a strong cyber security posture. It also has become evident how critical it is to figure out the best way to share best practices across industries, sectors, and government entities."
NYU Law School participates in the Yellow Ribbon program, contributing the maximum amount in benefits to be matched by the Veterans Administration for eligible veterans.