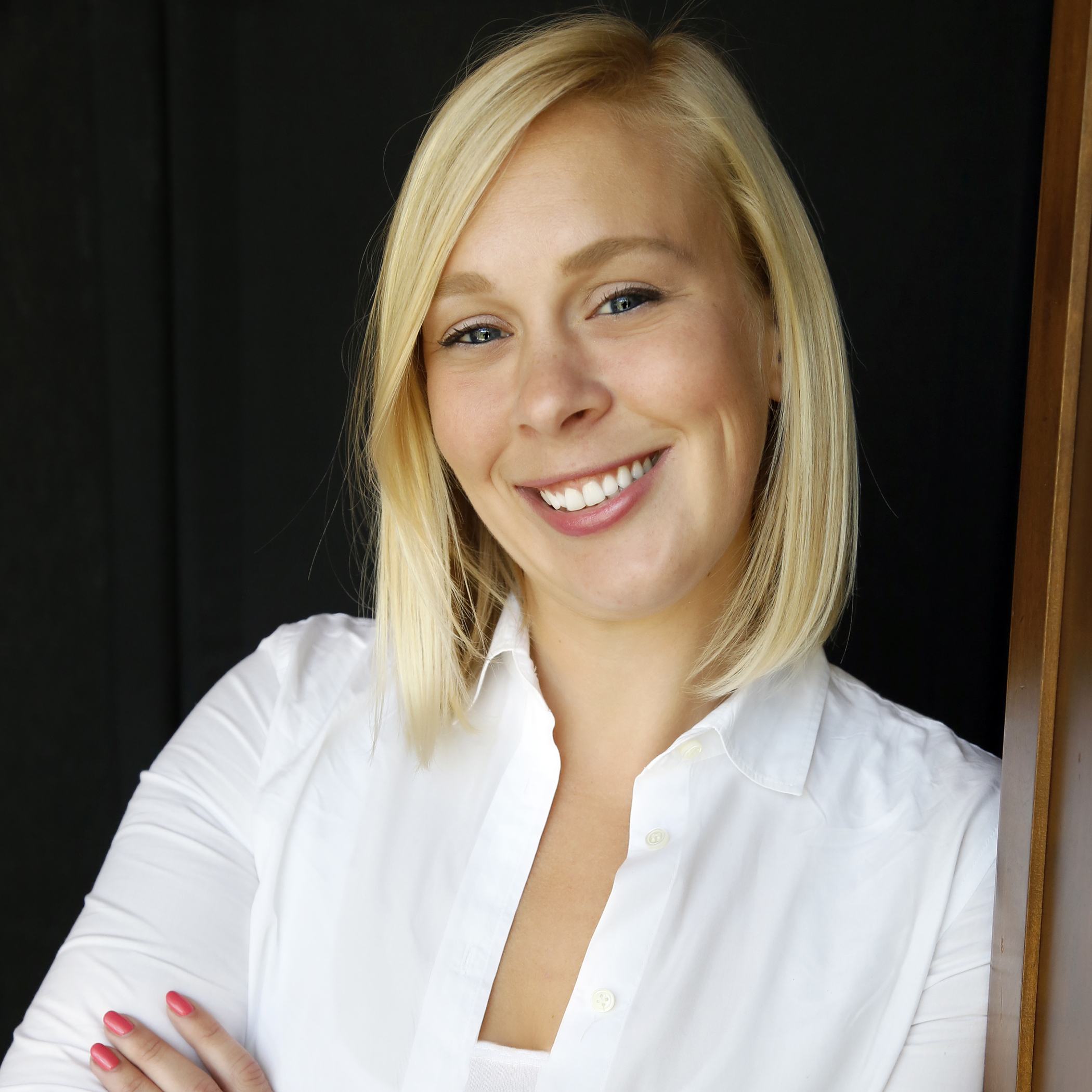 Erica Swainson
Senior Director, Commercial, Marketing & Procurement Legal Strategic Projects , Salesforce
Class of 2020
"Federal and state government officials, security engineers, consultants, current and former military, and commercial policy advisers all provide a perspective that I would not have obtained anywhere else…"
With a client roster that includes T-Mobile, Unilever, Southwest Airlines, Adidas, and StateFarm, the cloud-based business software company, Salesforce, has become virtually synonymous with customer relations management (CRM), according to Forbes.com.
Its primary goals, says Corporate Counsel Erica Swainson, is, "to help our customers know their customers better, while driving positive change in the world."
Sharpen Professional Experience in Tech and Cybersecurity
Erica is part of the commercial legal team that negotiates contracts and educates customers about the technical and physical security measures Salesforce puts into place in order to protect their data. She enrolled in the MS CRS program to sharpen her professional experience in technology and cybersecurity with the eventual goal of working exclusively in the cybersecurity field.
"The commercial legal team gives me the unique benefit of talking to customers in a variety of different industries and hearing what they are concerned about from a cyber perspective, which is often quite different depending on the industry."
Challenge of Navigating Uncharted Legal Territory
Though Erica says concerns over cyber risks in cloud-based applications are not fundamentally different from the data risks a customer faces "on premises," it's the challenge of navigating uncharted legal territory, what Erica calls, "white space," that she finds most exciting.
"There are very often circumstances that existing laws never contemplated, like how a ransomware attack is treated under HIPAA. In other fields, we have the benefit of looking at case law to see how language is interpreted in a variety of situations. But with technology, we often don't have that as a guidepost -at least not yet- since very little has made it to the courts."
Erica became familiar with legal developments in cybersecurity and privacy during the last few years on the job, and she expected that legal classes in the MS CRS program would simply offer a useful refresher. But she said, "the additional substantive material taught by professors, who are experts and leaders in this industry, has been invaluable."
Another benefit of the curriculum is the professional diversity and "incredible expertise" of her classmates.
"Federal and state government officials, security engineers, consultants, current and former military, and commercial policy advisers all provide a perspective that I would not have obtained anywhere else and one that you don't get in a traditional law class. This group of people has become friends and colleagues that I hope to work with for the rest of my career."
With a BS from Purdue University, Erica majored in Animal Science, minored in Biology, and had aspirations of becoming a vet, before receiving a Juris Doctor at DePaul University.
"I made a pretty significant switch when I became a lawyer, but I've always really enjoyed science and math and feel like this program gave me a blend of all three," she said.
Taking her future a step further, she adds, "technology touches almost every aspect of our lives today, and there are serious legal implications that are going to need a lot of people, from all fields, to figure them out."