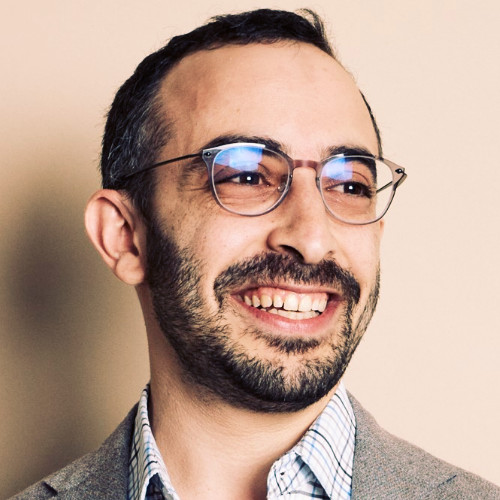 Jason Reich
Vice President, Corporate Security , The New York Times
Class of 2023
"Creating a wall between physical and digital threats is counterproductive, as our adversaries don't honor those boundaries."
The New York Times, like most major news organizations, contends with a growing number of threats on a daily basis—not just the well-known threats facing reporters in war zones, but a growing trend of threats both online and offline, from foreign and domestic actors. According to Jason Reich, vice president of corporate security at The Times, "Creating a wall between physical and digital threats is counterproductive, as our adversaries don't honor those boundaries."
Physical and Digital Security Lines Becoming Blurrier
Reich's job responsibilities cover threats to the property and personnel of the Times, and it's increasingly common that he and the company's chief information officer find themselves in close communication over a particular situation. "The line between physical and digital security is becoming blurrier every year," Reich explained. "There is so much overlap between these disciplines that it's critical for any security professional to have a rich understanding of how their counterparts are working."
Reich's experience in the security realm runs deep. he attended Israel's Interdisciplinary Center of Herziliya, majoring in political science with a focus on security studies and counterterrorism. After college, he worked for a private intelligence firm that contracted with Fortune 500 companies working in so-called nonpermissive environments. From there he founded the Collective Security Project, a team of crisis response experts, based in the UK, Turkey, and the US, who were contracted to protect journalists, aid workers, and NGOs working in challenging environments.
Launching a Company-Wide Security Program
Through his Collective Security Project work, Reich connected with BuzzFeed, the internet media, news, and entertainment company, which initially hired him to handle tactical security for its more aggressive reporters, then asked him to launch a company-wide security program. "That's when I started to think of the broader implications of cyber attacks and how they can impact an enterprise," he said.
In 2019, he joined The Times. As threats to news operations seemed to multiply exponentially over the past few years, Reich, who is self-taught in computer science, sought out the MSCRS program. "When you're operating at the enterprise level at a public company, I think it's helpful to shore up your background with a credentialed program that can fill in the technical gaps. It definitely helps me understand the day-to-day of my legal, infosec, and compliance colleagues. And the legal component is enormously valuable—that's my day-to-day as well. Being comfortable in a shifting regulatory environment is valuable for any leader in the security space."
Reich is pleased that the MSCRS program is helping him strengthen his technical skills. The engineering courses have been "valuable and refreshingly hands-on," he said. "As a later-career learner, though, what I particularly appreciate is the interaction between the faculty and my very experienced cohort. Everyone is bringing expertise to the table, and the faculty know how to tap into that. They relish engaging with us and our backgrounds."