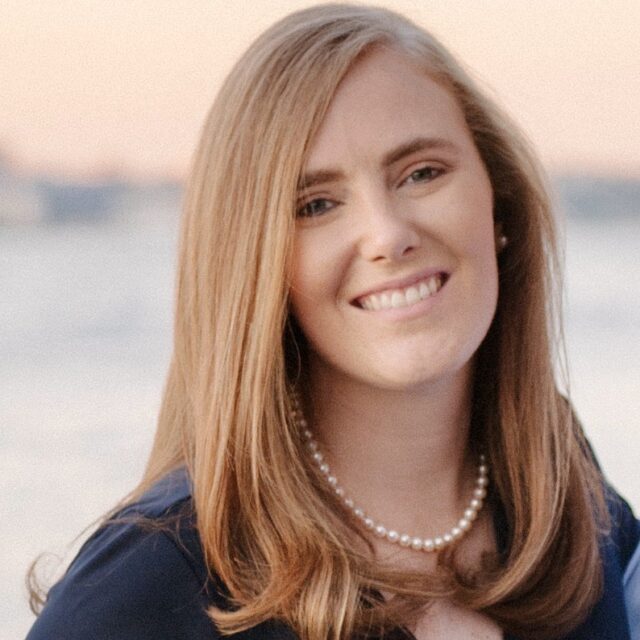 Lauren Pully
Head of Endpoint Engineering , Duo Security
Class of 2019
"I applied because I wanted to gain a more formal understanding of the technical and legal aspects of cybersecurity.  Although I had informally learned about both of these topics I did not feel like I had enough of a background to really work in the field, and wanted to be more prepared when I did. The program really connected a lot of the dots around terms that I had heard in passing but didn't really understand."
The First Cybersecurity Incident Response Plan for the Texas Democratic Party
When the MSCRS Class of 2019 got under way, student Lauren Pully had barely begun her new job as chief technology officer for the Texas Democratic Party. The program proved its value almost immediately. "As we were learning about incident response plans in class," Pully said, "I drafted our first-ever cybersecurity incident response plan for the Texas Democratic Party and ran several simulations with senior team members."
The returns on Pully's investment keep coming. Pully now heads Endpoint Engineering at Duo Security, now part of Cisco, where she oversees five engineering teams.
Pully's path to NYU and her current post took some turns. A 2011 graduate of Columbia's Fu Foundation School of Engineering and Applied Science, the Texas native stayed in New York to work for Goldman Sachs as a technology analyst, then earned an MBA at MIT's Sloan School of Management. Bitten by the politics bug in 2016, she joined Hillary Clinton's presidential campaign as an iOS engineer, in Brooklyn.  Following the election, she renewed her NY apartment lease to work for McKinsey as an engagement manager, where she managed a team of consultants, helped develop and implement strategic technology and data roadmaps, and cultivated a concentration in digital healthcare.
Understanding the Tech and Legal Aspects of Cybersecurity
While at McKinsey, Pully heard about the newly created MSCRS program, which innovatively comprised both NYU Law and NYU Tandon faculty. "I applied because I wanted to gain a more formal understanding of the technical and legal aspects of cybersecurity.  Although I had informally learned about both of these topics I did not feel like I had enough of a background to really work in the field, and wanted to be more prepared when I did. The program really connected a lot of the dots around terms that I had heard in passing but didn't really understand." In a first (and so far only) enrollment milestone for the MSCRS program, Pully's husband was accepted alongside her. "It was a lot of fun to get to experience it with one another," she acknowledged.
At the time, the 2018 election was approaching, and "I was itching to get back into politics," she recalled. Before the first MSCRS residency session, she and her husband "somewhat unexpectedly" moved across the country for her Texas political job. "Having a built-in study and travel partner was a bonus. We really enjoyed being back in NYC together as we completed our residency portions and having someone to bounce ideas off when we were in between residencies."
On the Job Skills Application While in the MSCRS Program
Going through the MSCRS program while working in a high-pressure political environment with cybersecurity in the spotlight "gave me an opportunity to apply the skills I was learning in the program firsthand—I suddenly found myself as the first point of contact on security matters, not only for the state party but also for over 1,000 local, state, and federal candidates across Texas."
She stayed through the 2020 election, eventually also splitting her time with the Biden for America presidential campaign. Her experience led her to the conclusion that "For far too long cybersecurity has been an afterthought, but that's no longer tenable.  Democrats and Republicans now acknowledge that cybersecurity is national security, and we must do a better job of working together on this important issue across industries."
Looking back on her NYU experience, Pully said, "I was most impressed by the quality and experiences of both the faculty and my peers.  So many class discussions really came to light because people were able to pull in so many professional experiences.  I learned a lot about how these concepts are being applied in many industries, and felt like I left class discussions with a really balanced understanding of how the technical concepts or regulations were applied. I continue to draw upon that network."