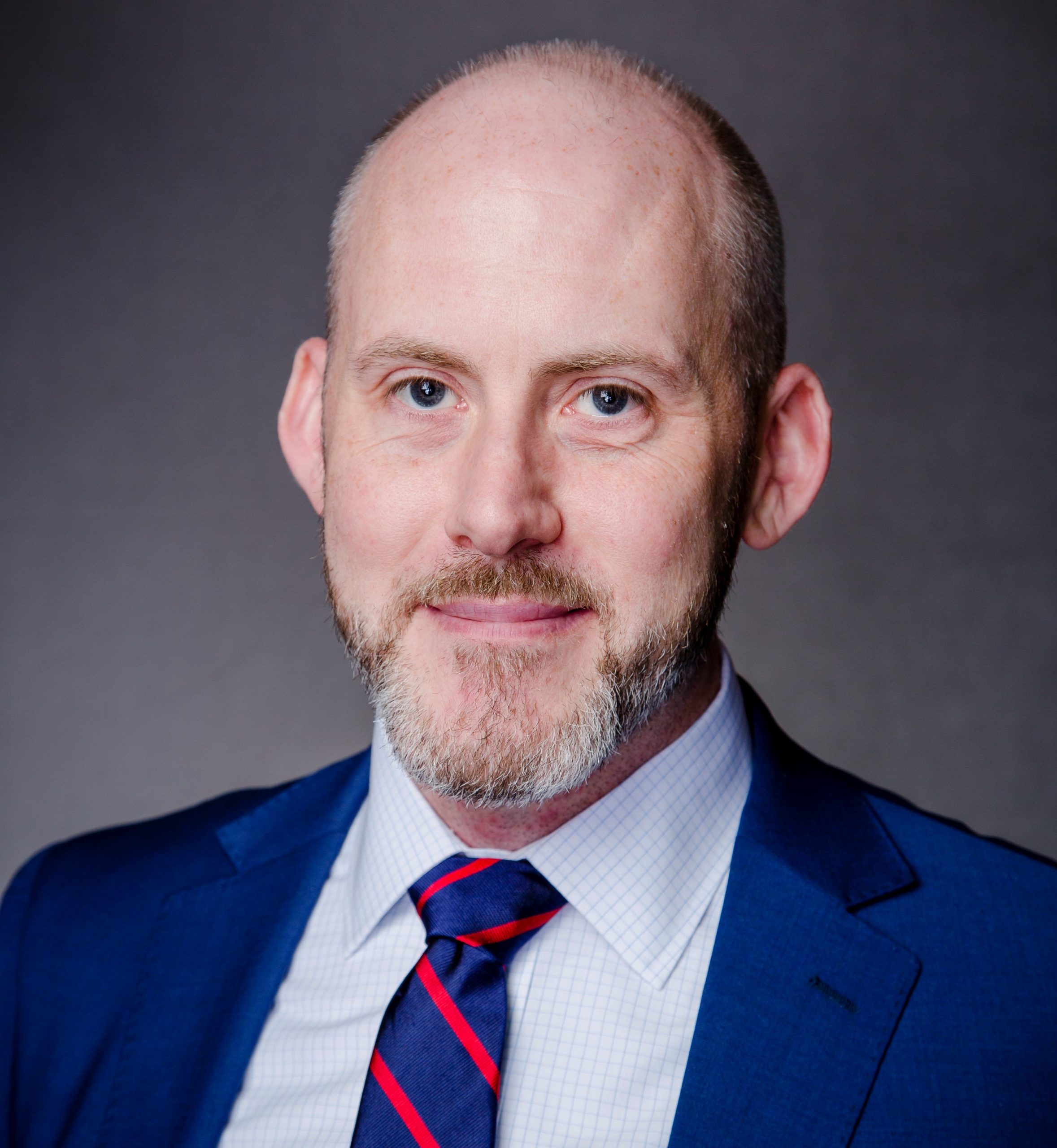 Jarrod Lynn
Special Agent , US Department of State
Veteran: US Army
Class of 2020
"NYU's MS CRS program takes an interdisciplinary approach to what is inherently an interdisciplinary set of problems."
Jarrod Lynn's career runs the gamut of international security management, law, and investigations. As a special agent for the U.S. Department of State's Diplomatic Security Service, his achievements traverse the globe.
Jarrod served on the personal security details of two Secretaries of State as well as that of the US Permanent Representative to the UN. As an attaché at the American Embassy in Islamabad, he oversaw 1,500 Pakistani contract security guards and led the ambassador's protection team as the Agent-in-Charge. Domestically, he has contributed to high-profile cases, including the manhunt and investigation into the Boston Marathon bombing. Now, Jarrod specializes in computer forensics and cyber threat investigations.
Drawn to public service with an international flavor, Jarrod studied French, government, and social psychology at Skidmore College in his home state of New York. After earning a JD from Georgetown University, he joined the US Army, where he served as a Judge Advocate for four years, primarily in Germany. During this time, he deployed to Iraq as the legal advisor to a Navy SEAL team. After returning from Iraq to Germany, he negotiated bilateral agreements with the Polish ministry of defense on behalf of US Army Europe's international law and operations division. Several years later, he returned to Poland in the foreign service as an attaché in the embassy's regional security office.
The Intersection of Law, International Security, Cross-Cultural Engagement and Cybersecurity
Jarrod's professional pursuits have converged at the intersection of law, international security, cross-cultural engagement, and cybersecurity. In the MS CRS program, he finds applications of each discipline. "Technological issues around big data and quantum computing collide with problems related to organized crime, nation-state aggression, and terrorism, as well as traditional notions of jurisdiction to underline cybersecurity's imperative.
"NYU's MS CRS program takes an interdisciplinary approach to what is inherently an interdisciplinary set of problems," Jarrod says. "Studying in the MS CRS program at NYU meant joining a community of diverse professionals: students, professors, and researchers who also identified the far-reaching interdisciplinary challenges within cyber security." As an advancing practitioner, Jarrod appreciates the academics, skill-development, and networking components of the program. He notes that the cybersecurity governance and regulation, privacy, and cybercrime courses are especially relevant to his current responsibilities and future career goals. "The capstone project has been an excellent experience. As a small group, we collaborated on a project that combines legal, technical, and national security themes. Together, we thought through novel challenges, as well as standard problems inherent in the field. In addition, working with expert mentors provided realism that grounded the experience.
Low-Residency Format for Working Professionals
"The program's low-residency format extends a greater opportunity to working professionals," Jarrod continues. "And that's no obstacle to a strong sense of community. The people that make up this program are one of its greatest strengths. I feel very lucky to have a chance to get to know and study with this cohort, our professors, and the fantastic and responsive MS CRS staff and administration."
NYU Law School participates in the Yellow Ribbon program, contributing the maximum amount in benefits to be matched by the Veterans Administration for eligible veterans.