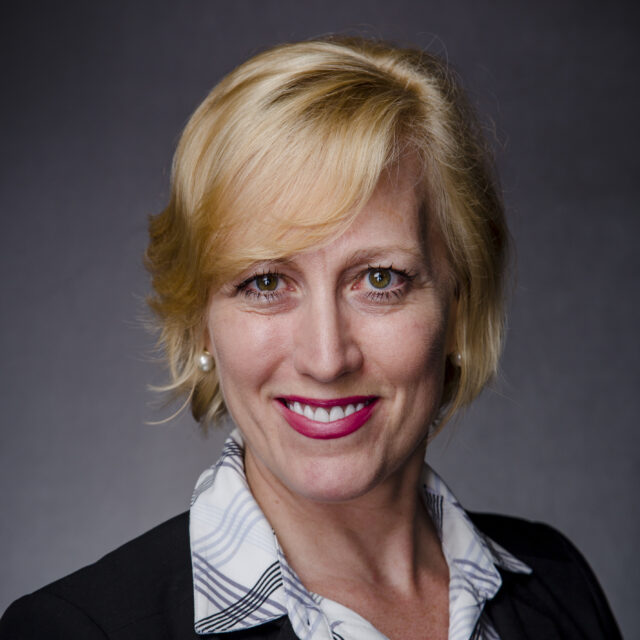 Andrea Azzolina
Founder & Principal , Dataverse IT
Class of 2020
"At the end of the day, technology is created for and used by humans."
With a career in technology focused on software development, big data and analytics, quality assurance and enterprise architecture, it may be surprising to learn that Andi Azzolina's academic roots were not in computer science, but in human behavior. As it turns out, an undergraduate degree in psychology from American University has been good training for managing IT strategy and transformation at JetBlue.
"At the end of the day, technology is created for and used by humans," said Andi. "Fear is a big factor for people when it comes to technology. I enjoy demystifying technology and helping others overcome the fear.  I've also learned that a critical aspect of cyber is understanding what makes the bad actors tick."
Concerns Over the Pace of Cybersecurity Leadership and Laws
That understanding eventually led Andi to NYU's MSCRS program. "What worries me is that the legal system isn't moving fast enough.  I'm concerned that we won't have the cybersecurity leadership or laws in place to keep pace with technology and, as a result, we're going to be increasingly vulnerable to cybersecurity threats."
As a woman in a leadership role, Andi is still in the minority. In 2018, women held only five percent of leadership positions in the tech industry, and more than two-thirds of U.S. startups had no women on their board of directors in tech and STEM fields.
Global IT Talent Shortage in Cybersecurity
That has not stopped Andi, who recognizes there is an overall global IT talent shortage in cybersecurity. Her work as a founding member of the New York Advisory Board for Per Scholas, a nonprofit started in the Bronx, may change that. The organization offers free technology training to members of the community who otherwise wouldn't have access.
"One of my favorite things to do is to meet with the students and coach them on different opportunities in the field and let them know that they can make the leap and have a really successful, rewarding career in IT," she said, adding, "I'm so grateful for the opportunities I've been afforded in the field and am deeply passionate about helping others enter it.  This is a role I cherish and what gets me up in the morning."