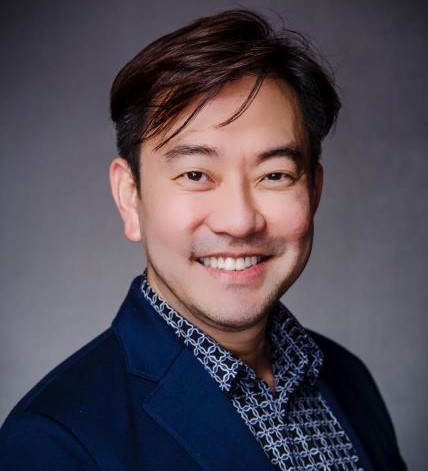 Lawrence Tan
Legal Director, Asia , Telenor Group
Class of 2020
"I enrolled in the NYU MSCRS program to enhance my knowledge of cybersecurity and U.S. law, especially when dealing with fast evolving technology and cybersecurity issues, both in the board room and as a lawyer. Part of my legal work also includes global partnership deals with the FAANGs (Facebook, Amazon, Apple, Netflix, Alphabet/ Google) and hi-tech leaders in Asia."
Growing up in Singapore, Lawrence Tan wanted to experience "the wider world" and considered a career path as a crew member with an international airline and then as a realtor working regionally within Asia Pacific.
Though law became his ultimate calling (so far!), he is seeing the wider world in a different way. After serving in the military, he read law at the National University of Singapore. He practiced corporate, M&A and real estate law in Singapore before relocating to Hong Kong in 2004, focusing on key strategic projects in Asia and Greater China. Since 2016, he has been based out of Bangkok, Thailand.
At Telenor Group, a multinational mobile communications company with 186+ million subscribers, he manages a wide range of complex projects across Asia including M&A, foreign direct investments, cyber security, privacy rights, business strategy and operational matters.
Develop and Implement Effective Legal Solutions
Lawrence enjoys working with teams to develop and implement effective legal solutions, which underscore not just legal and ethical compliance, but achieve desired commercial outcomes in emerging and more developed countries such as Bangladesh, Myanmar, Pakistan, Malaysia, Singapore, and Thailand.
Maintaining Telenor's position as an industry leader, without compromising on ethics and compliance requires, "versatility, depth, and breadth of both legal and practical experience while maintaining a strong true-north," said Lawrence. "This is our goal in countries worldwide that have adopted different approaches to cyber security practices and legal compliance."
"The U.S. applies a cross-section of an omnibus approach on some aspects and sectors, but a decentralized approach on others. This often reinforces the global perception of the US as the leader of the free world and the well-known American propensity for tech innovation.
Europe, the EU and its member states, in recent years have also trended towards an omnibus approach, but allow member countries more autonomy on individual enforcement processes and national nuances."
"Asia," he says, "is a mixed bag of strong leadership – from central governments that emphasize national security interests over the private rights of individuals, to jurisdictions which are just starting (relatively late) to formulate their national security laws and principles. China, as a global economic power, enforces a dominant government approach but it is more conscious of the reception by the western world and its trading partners."
Misconceptions About Cyber Security in the Telco Industry
Asked what the biggest misconception about cyber security in the telco industry is, Lawrence said, "Telco services may be seen as a 'dumb-pipe,' just something to carry data through. But many people aren't aware of the complexities involved: managing critical infrastructures which are costly investments but yield low margins, the constant vigilance to protect critical infrastructure and other networks and data against bad actors, upholding the privacy rights of individuals and customers, and maintaining a high quality of service and security in increasingly complex regulatory, commercial and technological environments."
Enhance Knowledge of Cybersecurity and U.S. Law
"I enrolled in the NYU MSCRS program to enhance my knowledge of cybersecurity and U.S. law, especially when dealing with fast evolving technology and cybersecurity issues, both in the board room and as a lawyer. Part of my legal work also includes global partnership deals with FAANGs (Facebook, Amazon, Apple, Netflix, Alphabet/Google) and hi-tech leaders in Asia.
It has been great learning from the world-class faculty and extremely knowledgeable and fun classmates, in a structured curriculum. The knowledge gained extends the boundaries of my current cyber competencies in law, corporate governance, compliance, privacy and enterprise risk management."
The NYU MSCRS program's blend of intensive in-residence periods and asynchronous and synchronous learning via online platforms is a great fit for Lawrence, allowing him to learn remotely while continuing his job.