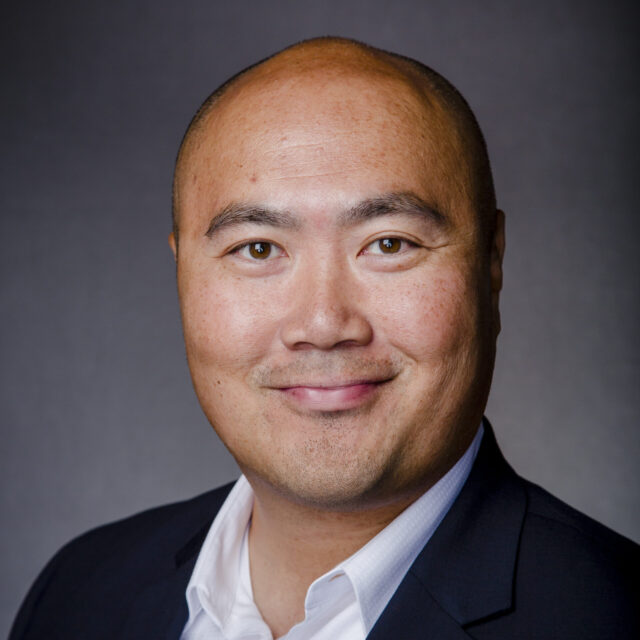 Ken Nguyen
Senior Consultant , Amazon Web Services
Class of 2020
"I continuously strive to close the language and expectation gaps between leadership and technology."
At the ripe old age of nine, Ken Nguyen began to understand the organizational and financial aspects of the business world, he said, by observing his hard-working parents, immigrants who knew that entrepreneurship was the best way to support their family.
"I saw how my parents struggled to raise me and my siblings in a foreign country, with foreign customs, and no how-to guide on how to do all of this. My work ethic and drive are traced directly to them," said Ken, a senior consultant with Amazon Web Services, who partners with corporate teams to build, deliver and manage information technology and cloud-computing data platforms.
"With any project I've ever had, I instinctively mapped out what my role and my output meant to the business."
Educated in management and business communications, Ken specializes in mergers and acquisitions and the integration of business systems, operations and technology. A self-described "citizen of the world," he has guided large cross-functional global teams in financial services and energy markets in leveraging technology for strategic outcomes.
"I continuously strive to close the language and expectation gaps between leadership and technology," he said.
At AWS, Ken facilitates digital transformation for large enterprises− from reorganizing technology teams and repurposing data, to optimizing operating models and technology platforms.
"First, I engage with companies working with AWS, so that I deeply understand their goals. From there, I connect with technology and business leaders to prioritize and build organizational, technical, and project plans to implement the changes needed to meet those goals.
The second part of my role is to support and influence cross-company teams and stakeholders who implement those projects to ensure technical quality, integration, and most importantly, that they are measurable against the intended market objectives."
Lack of Understanding Between Legal and Tech Teams
Over the years, Ken has overseen various cybersecurity programs, but frequently found a lack of understanding between the legal and technology teams.
Holistic Strategic Cybersecurity Approach
"Bridging that gap is crucial in crafting a well-rounded, business-focused strategy for managing cybersecurity risks," said Ken, who is benefiting from what he calls MSCRS program's 'holistic strategic cybersecurity approach.'
"The program has armed me with more than just the data and insights from industry and government leaders in this space. It has given me an expanded awareness and insight into the legal and regulatory components that every cybersecurity program needs to integrate for optimum coverage and risk mitigation."
Ken said he has often seen cybersecurity teams inhibiting the expedient delivery of technical solutions that drive business outcomes. "My hope from this program is to enhance my capabilities in taking ownership of cybersecurity-related issues to empower the business."
Understanding Federal, State, and Sector Regulations
That ownership means understanding the federal, state, and sector regulations that companies must adhere to regarding breach notifications and unfair practices, as they relate to mishandling client data.
"The majority of legislation that deals with cybersecurity focuses on corporate protection. However, I'm also on a higher alert -as an individual and a proponent of the right to privacy- on the changing landscape for consumer protection as we have seen with EU's General Data Protection Regulations and California's Consumer Protection Act. "
As a married father who has two young boys, a challenging job at Amazon, and a commitment to an intensive master's program, Ken approaches a work/life balance not by separating the two, but, like his career, by integrating and even embracing the outcomes. "I prioritize weekly, daily, and sometimes multiple times a day."
He says he is blessed to be in a field that started at a local company, "that paid me to do something that I've loved since I was 12 years old when I connected to my first electronic bulletin board."
"My job involves hard work, meticulous time management, and many late nights, but the content and real-world needs are so important that none of this is a chore. It is instead, highly-energizing and motivating for me."