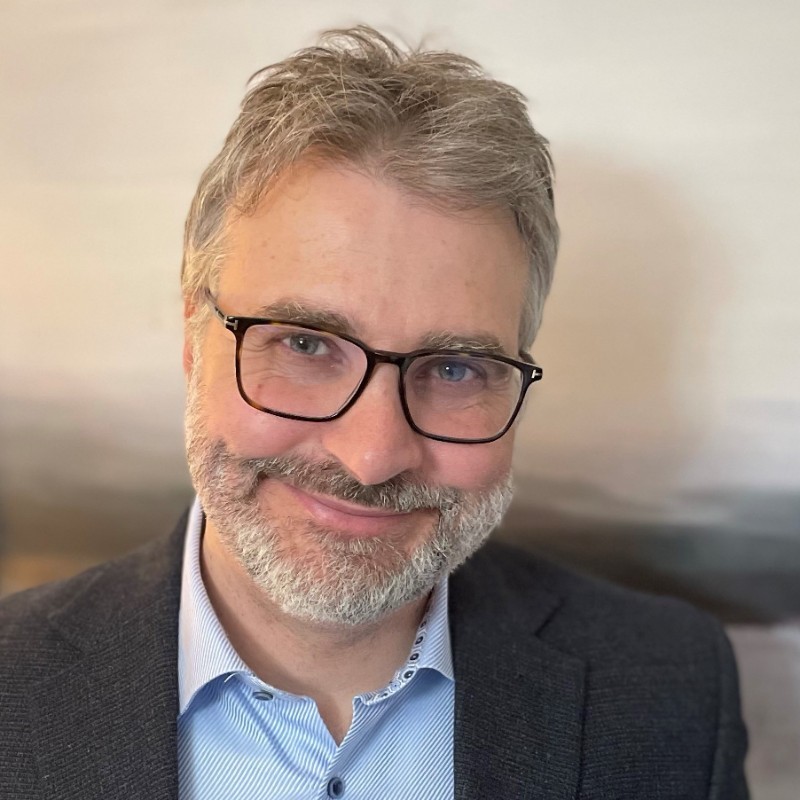 Aaron Sawchuk
Vice President , Blackberry
Class of 2022
"The MSCRS curriculum has an immediate impact on my work…Every week, I bring something from class that has direct relevance to the workplace. Whether it is analyzing the new cybersecurity Presidential Executive Order, discussing how to prioritize vulnerability patching, or securing connected vehicles, the lectures and class discussions have been exceptionally timely and useful."
Cybersecurity is the Foundation of BlackBerry
Today, "cybersecurity is the foundation of BlackBerry," said Aaron Sawchuk, the company's Vice President of Business Affairs and Commercial Contracting. Building on its heritage of creating secure devices, Blackberry has pivoted into a software provider offering endpoint management and protection to enterprises and governments plus embedded software to the automotive, medical, and industrial markets.
Sawchuk, who joined BlackBerry in 2010 and leads a team responsible for global commercial contracting, explained: "Whether I am dealing with a customer, partner, or supplier, cybersecurity is a top issue in any supply chain discussion. As companies and products become increasingly interconnected in the digital age, I've seen a far greater focus on cybersecurity both in contractual provisions, as well as the technical and administrative due diligence. As a result, I am constantly dealing with cybersecurity issues when negotiating any major agreement, advising my colleagues on assessing risk, and helping to create internal policies and procedures to protect the company from any cyber-related disruption."
With a Harvard law degree and more than a decade's experience negotiating the most significant and complex agreements, including with Fortune 100 companies, G7 government agencies, and global OEMs, Sawchuk works closely with BlackBerry's engineering, product development, and security groups. That made the MS in Cybersecurity, Risk and Strategy program's combination of the discipline's technical, legal, and policy aspects a perfect fit, he said. "It broadened my knowledge of this rapidly changing field while providing me with in-depth understanding of the technologies and best practices associated with protecting connected networks and products from cyberattacks."
Plugging the Technical Cybersecurity Gaps for Non-Engineers
The technical aspects of cybersecurity can be daunting for non-engineers, and the MSCRS curriculum is designed to plug that gap. Artificial intelligence, specifically machine learning, drives much of the cybersecurity field today, and is the core of many of BlackBerry's cybersecurity products, Sawchuk pointed out. For instance, the company's anti-malware solutions use AI to constantly update and self-train its algorithms to detect new and anomalous malware by analyzing billions of files. When WannaCry, a ransomware attack in 2017, rendered millions of computers worldwide useless, customers of BlackBerry's AI-powered anti-malware solution blocked it before it was publicly reported.
"The MSCRS curriculum has an immediate impact on my work," Sawchuk added. "Every week, I bring something from class that has direct relevance to the workplace. Whether it is analyzing the new cybersecurity Presidential Executive Order, discussing how to prioritize vulnerability patching, or securing connected vehicles, the lectures and class discussions have been exceptionally timely and useful. It has been an intense, but highly rewarding, program."