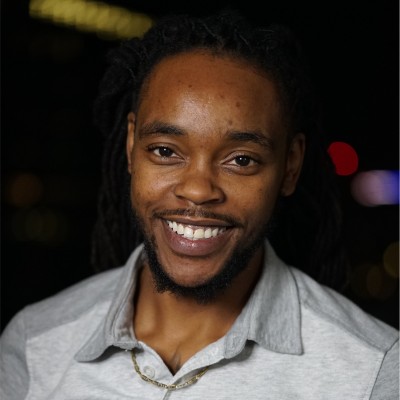 Ni'Ko Boston
Software Engineer II , Microsoft
Founder & CEO, Stealth Mode
Class of 2021
"With technologies such as artificial intelligence, machine learning, and autonomous vehicles becoming the new norm in day-to-day interactions, we must ensure we focus on protecting our growing digital footprint, both technically and legally."
Major cybersecurity breaches of government and industry are happening more frequently and more alarmingly. Ni'Ko has worked in the cyber space across both sectors and has developed a sober assessment of US cyber preparedness: "On a scale of 1 to 10, I would have to say we are a 7 when it comes to cybersecurity – possibly less. We are growing in our threat landscape daily."
Ni'Ko's expertise is technology. He was a research engineer at NASA, developed and implemented applications for Vanguard, did programming at Boeing, and was a tech analyst at CIS. In his latest incarnation he works as a software engineer in governance, risk and compliance at Microsoft.
Expanding Knowledge In Legal and Policy
With all his technical knowledge, Ni'Ko wanted to grow professionally. In his view, expanding his knowledge base to include the legal and policy aspects of the field was the way to go. Having always nursed an interest in the law, he was inspired by a recent graduate of the MSCRS program to pursue the degree. "As part of my development as a leader in cybersecurity, it's critical to consider both the technical and policy aspects of the challenges we face," he said.
Microsoft supported his interest in the MSCRS program. "Microsoft saw the value and need and fully supported my decision to enroll in the program."
Ni'Ko has impressed by the design of the program. "The design and interconnectedness of the puzzle pieces have been incredibly interesting. The faculty, speakers and my classmates give the program content incredible context." he said.
"There are many levels of expertise from multiple industries and sectors represented in the program. Being able to learn, share, and challenge assumptions on many levels has been a really rewarding experience during my time with the program. The capstone project team mapping was also valuable, as most teams were paired in a way that allowed for shared learning across industries within a team setting."
Interacting with Cohorts and Faculty
In interacting with his cohort and the faculty, Ni'Ko said his experiences across sectors have not just informed his perspective on cybersecurity but brought added value to a group of differently skilled professionals. "Having been in multiple industries has allowed me to frame my questions pertaining to a particular issue in a more direct way. Although we are talking technology, privacy, and security, we cannot necessarily move across sectors or industries with a 'one size fits all' mentality. Being able to bring in a multidisciplinary viewpoint allows for better decisions, questions, and solutions earlier in the process, rather than later."
National Cybersecurity Policy is More Focused
As the program proceeds, national cybersecurity policy is coming more clearly into focus, Ni'Ko said. "We in the US have not accounted for new technology and the rapid growth we continue to experience as an innovative society. We must intentionally do the hard work of updating our outdated policies. With technologies such as artificial intelligence, machine learning, and autonomous vehicles becoming the new norm in day-to-day interactions, we must ensure we focus on protecting our growing digital footprint, both technically and legally."