Student Spotlight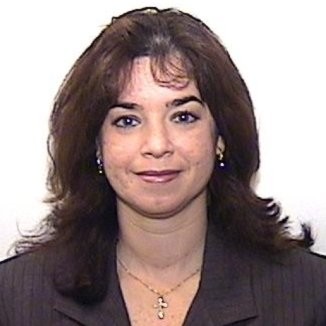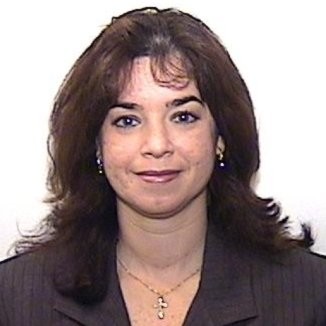 Michelle Torres
Director, Technology Services, Cybersecurity at NBC Universal
Veteran: U.S. Army

Class of 2019
"The course emphasizes the message that we convey through our cyber teams that we cannot do this alone."
The road to the MS CRS program for Michelle Torres began in 2016, when she participated in a 2016 NYU Women in Cyber conference.
A 27-year veteran at NBCUniversal's IT team – she started as a college summer intern – Michelle is always seeking to learn more about her field and find new solutions in an industry that's suffered its share of malicious cyber hacks. At the conference she picked up a hint that the MS CRS program was in the works and subsequently stayed on the case. She's glad she did.
"I feel that I have gained all this new knowledge," she says. "It helps me when it comes to incorporating new designs when I'm seeking new solutions and implementing them."
Michelle's brief as NBCUniversal's director of information security includes planning and executing strategic IT solutions for the global security organization at the entertainment giant, a subsidiary of Comcast Corp. She is also responsible for managing change management and day-to-day operations of the company's global security systems.
The media and entertainment industry was severely shaken in 2014 when Sony Pictures was hacked by an overseas-based group. After that, says Michelle, "there was a dramatic increase in cybersecurity-related tools and services, and an equally dramatic increase in resources to combat cyber-attacks."
"Some of our biggest challenges involve protecting our content. We have so many flavors of content. There's new content,containing productions that are in progress, sometimes in the early-concept stage. Then you have existing content – current on-air shows or movies. And finally, archived content, which is no longer on the air but can used for syndication."
Third-party vendors present further challenges. "We are always seeking new revenue streams and sometimes may work with small mom-and-pop companies that don't have all of the tools and processes in place to protect content and who should have access to it."
Through the MS CRS program, Michelle has gained a better understanding of the legal ramifications of the mishandling of data – whether that data is the company's own content or belongs to its consumers and customers. "Either way, it can be detrimental to the company," she says, "and the course emphasizes the message that we convey through our cyber teams that we cannot do this alone. All employees must contribute to safeguarding the content that we let others have and share."
That lesson recalls to Michelle the discipline she learned in her eight years in the US Army reserves and never forgot. "The military taught me that inattentiveness or being careless with details could have very grave consequences. In cybersecurity, there are no cutting corners."