Upcoming Events
Event Date: April 4, 2019
4:30pm–7:00pm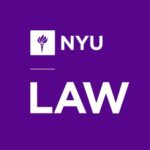 Center for Diversity, Inclusion, and Belonging Speaker Series with Professor Jeremy Bailenson, founding director of Stanford University's Virtual Human Interaction Lab.
Event Date: May 22, 2019
9:00am–5:00pm
EDRA 50 will explore how environments at all scales can be designed to support a more sustainable world – especially in the light of urgent Global Climate Change concerns. Cities provide central examples of resilient and sustainable solutions that address environmental, economic, social and behavioral elements.
Latest News
January 8, 2019
With the worldwide market for 3D-printed parts now a $5 billion business, interest in the field is booming among members of industry, academia, and even the general public. One of the major sectors vying to remain on the cutting edge of additive manufacturing (AM), as 3D printing is also known, is aerospace, and as the editors […]
January 7, 2019
Kurt Becker, NYU Tandon's Vice Dean for Research, Innovation, and Entrepreneurship, is among a group of prominent plasma scientists from the U.S., Germany, Poland, the Czech Republic, Italy, Slovenia, Japan, and Australia who published a seminal report on the Future of Plasma Science and Plasma Technology.  The study, published in the journal Plasma Processes and Polymers, […]
December 29, 2018
… It is long past time for gender barriers to fall in our field. … We should care because research shows that diversity makes us smarter and diverse groups perform better. We should care because we are scientists, and scientists respond to research. …