The Class of 2020 has an average age of 41  and an average of 19 years of work experience.
51% already have an advanced degree
26% report having served in the military
A snapshot of some of the companies and organizations from the Class of 2020 and Class of 2019 include: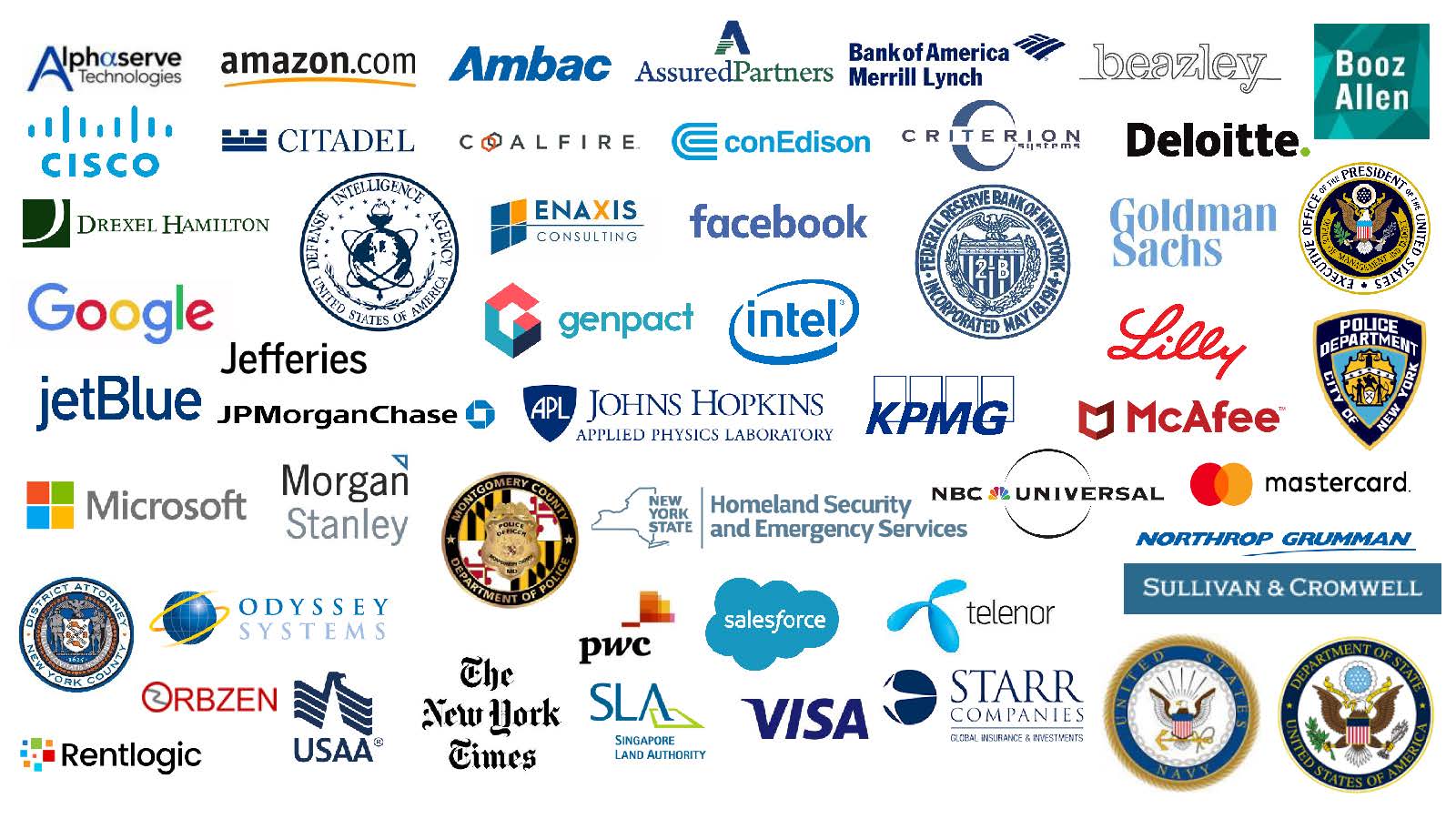 Countries of citizenship and/or current residency from the Class of 2020 and Class of 2019 include:  Brazil, Canada, Cote d'Ivoire, Dominican Republic, France, India, Jamaica, Malta, Pakistan, Philippines, Singapore, South Korea, Thailand, United Arab Emirates, United Kingdom, and the United States.

Learn More: To learn more about our program, please explore our student spotlights below:
Radhika Bajpai
Global Head of Audit Assurance, Goldman Sachs
Class of 2019
Melanie Gersten
Director, Mastercard
Class of 2019
Chin Hong Hua
Principal Solution Architect, Red Hat Asia Pacific
Class of 2019
Khalil Jackson
Senior Vice President, Bank of America Merrill Lynch
Class of 2019
Michelle Torres
Director, Technology Services, Cybersecurity at NBC Universal
Class of 2019
Is this program right for you?
We invite you to submit an optional preliminary application form to receive initial feedback on your candidacy and likely suitability for the program.
We also welcome you to contact us at admissions.mscrs@nyu.edu or  (212) 992-6093 with any questions.